Scheduling External Transfers
Once you have successfully added and verified your external account(s), you are now ready to schedule external transfers. Within our External Account Transfer system, you can schedule one-time or recurring transfers with three-day and next-day delivery speeds.
Below are instructions for setting up both one-time and recurring transfers. If at any point you require assistance, please contact our Customer Care Center via the secure form at the bottom of the page, by phone, chat, or secure message in Online Banking. They will be happy to assist you!
Enter the amount you would like to send, along with the
From
account and the
To
account. Then click
Continue
.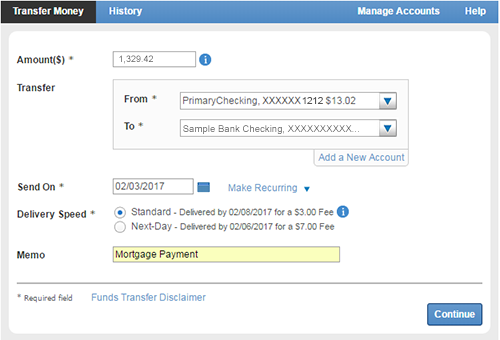 The next screen will prompt you to confirm the request. If correct, please click Confirm.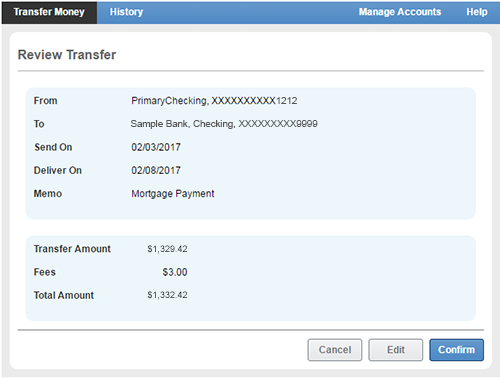 If your transfer was successfully scheduled, you will see the following confirmation page.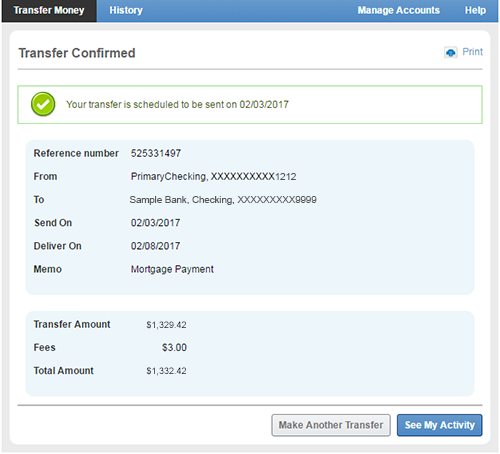 From the Transfer Money screen, enter the amount you wish to transfer along with the From and To accounts. Once done, click the Make Recurring link next to the Send On field.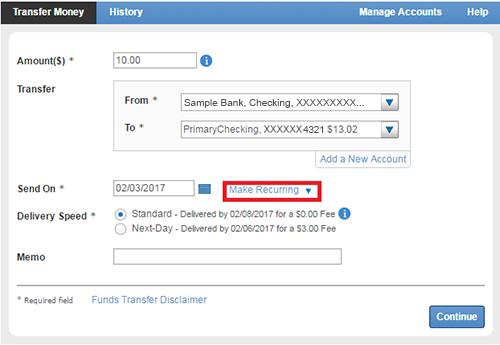 Select the Start Date, Frequency, Duration, and Delivery Speed. Any applicable fees will be displayed next to each option.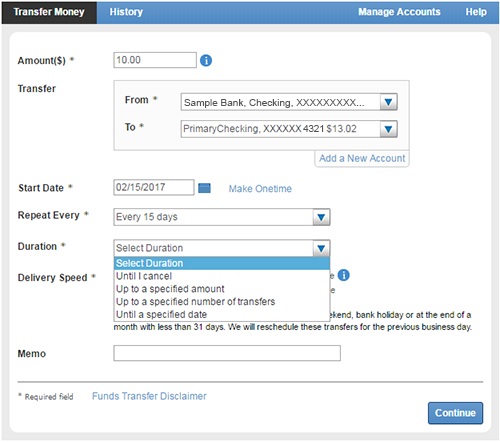 In this example, 8 transfers will occur every 15th day of the month.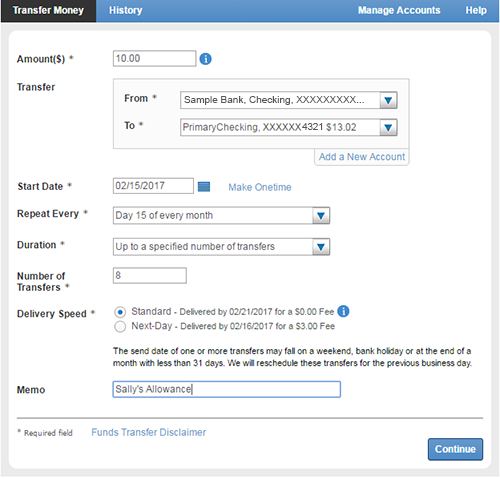 Review the confirmation page to ensure all information entered is accurate and click Confirm.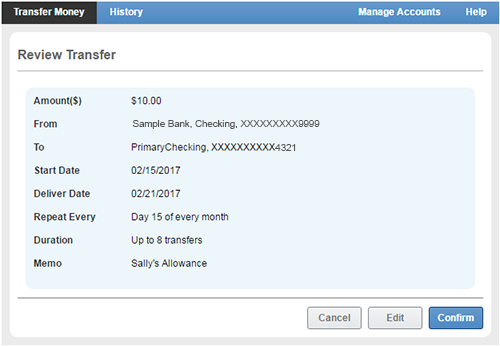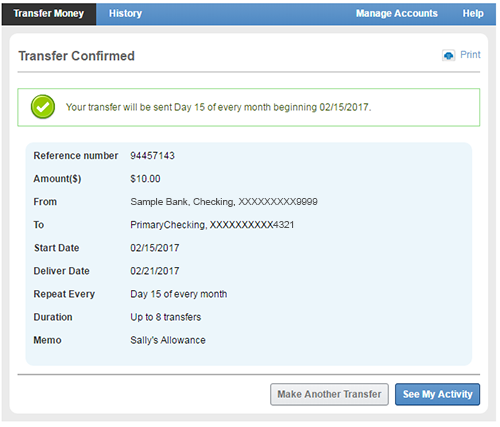 Questions?
Submit your questions through our secure form and a HomeTrust Bank Customer Care team member will contact you within one business day. You may also call our Customer Care team at 800.627.1632. Customer Care is available:
Monday – Friday, 8:00 a.m. to 7:00 p.m.
Saturday, 9:00 a.m. to 3:00 p.m.
We look forward to serving you!
Please do not submit any sensitive information, such as account numbers, credit or debit card numbers, social security numbers, or passwords on this form.