Business Connect Login Information
Welcome to HomeTrust Bank Business Connect!
We're here to help you every step of the way.
Business Connect is your new set of online tools for your business' online banking needs. Follow these step by step instructions to get your Business Connect profile up and running.
Not sure which Online Banking system you should use?
Personal Online Banking:  All Online Banking profiles built using your Social Security Number (SSN) will be moved into our Personal Online Banking system.  This includes businesses listed as DBAs.
Business Connect:  All Online Banking profiles built using an Employer Identification Number (EIN) or Tax Identification Number (TIN) will be moved into our Business Connect system.
If you had an Online Banking Profile at TriSummit Bank, you do not need to re-enroll for Business Connect at HomeTrust Bank.
1. Click on the Online Banking button and enter your TriSummit Username in the Business Connect box labeled "Access ID"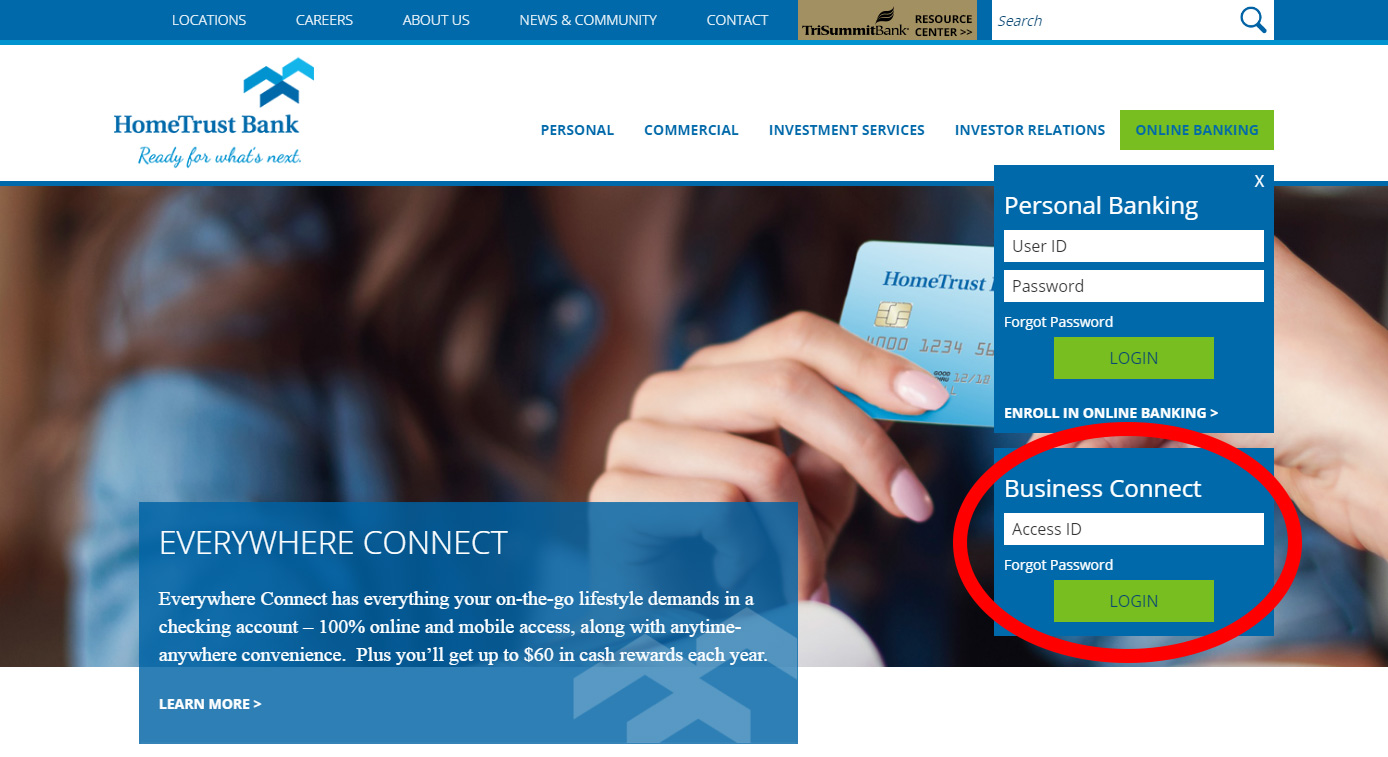 Your Business Connect Access ID is the same Username you logged in with at TriSummit Bank. This is case-sensitive.
You will be prompted to download Trusteer Rapport, an online fraud protection software that we provide at no charge to you. Then you will be
redirected to the Business Connect login screen.
2. Enter your temporary password
Your first-time Business Connect password will be the same as your TriSummit Bank Username. This is case-sensitive.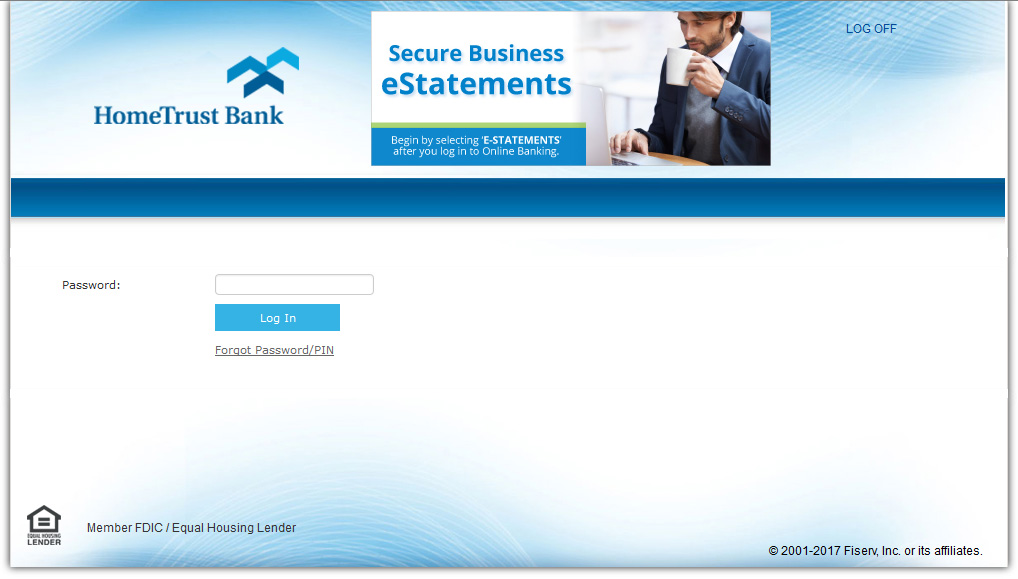 3. Set your 3 challenge questions:
Before choosing a new password, you will be asked to verify or update your email address and set your 3 Challenge Questions. You will be asked to answer one of these questions if you login from an unregistered computer or an unusual geographic location.
If you are using your regular work computer, you may want to register it. Subsequent logins will not require a Challenge Question answer from your registered computer.
4. Set your new Business Connect password.
5. You're ready to get started with Business Connect!
For more detailed instructions on navigating your new online profile, please visit our Video Tutorials – Commercial page where you can view tutorials on the online conveniences offered by HomeTrust Bank.
Questions?
Submit your questions through our secure form and a HomeTrust Bank Customer Care team member will contact you within one business day. You may also call our Customer Care team at 800.627.1632. Customer Care is available:
Monday – Friday, 8:00 a.m. to 7:00 p.m.
Saturday, 9:00 a.m. to 3:00 p.m.
We look forward to serving you!
Please do not submit any sensitive information, such as account numbers, credit or debit card numbers, social security numbers, or passwords on this form.