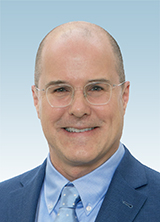 Asheville, NC—Tim Check has joined HomeTrust Bank as an Assistant Vice President and Marketing Manager at the bank's headquarters. He is responsible for leading a variety of marketing initiatives and multiple projects, including marketing campaigns, media buys, and product-specific campaigns for individual markets and across the entire HomeTrust Bank footprint.
"I am excited to be part of an organization that has such deep roots in providing the best customer experience, but with an eye to future innovation to promote even better client interactions," says Check.
Check is new to the banking industry but brings extensive marketing experience to the bank. Prior to HomeTrust, he was a senior brand manager with Everyday Health, a digital publisher focused on the health/medical industry. Before that, he was a program specialist at a custom clothing manufacturer and a marketing coordinator for Open Road Bicycles.
He's a graduate of University of Wisconsin Lacrosse. When he's not working, he enjoys volunteering at several Asheville nonprofits, including Manna Food Bank and Habitat for Humanity. He is married and he and his wife love mountain biking and hiking with their dog.
"Tim brings a wealth of analytical and marketing experience to HomeTrust and I am delighted that he's joined our team," says Elizabeth Bridgers, Senior Vice President and Director of Marketing. "His ability to bridge both creative and scientific approaches will help us better serve HomeTrust customers."