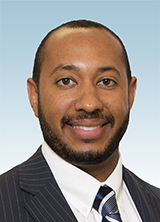 Raleigh, NC—G. Brooks Splawn has joined HomeTrust Bank as a Branch Manager and Business Banking Officer at the bank's Raleigh officer at 4140 Park Lake Avenue, Suite 610. He is responsible for growing total bank deposits, working with various business partners within the bank, and completing commercial and consumer loans.
"I believe in the vision and value of this company and their willingness to help surrounding communities grow and succeed," said Splawn. "My goal is to build loyalty with both new and existing clients while generating profitable revenues within the commercial and retail departments."
Splawn has more than a decade of banking experience as a small business lending leader.  Prior to HomeTrust Bank, he worked at Capital Bank as a branch manager/assistant vice president. He was also a branch manager/assistant vice president at Wells Fargo Bank in Chapel Hill.
He graduated with a B.S. from the University of South Carolina in 2004. His volunteer activities include work with Caring House in Durham, Muscular Dystrophy Association, Heart Walk in Raleigh, and SEEDS in Durham. He was also a member of the Chapel Hill Chamber of Commerce.
"Brooks proven skills as a banker, sales manager, and relationship builder make him the right person to lead our Raleigh branch and continue providing exceptional customer experiences and developing long-term customer relationships," said John Sprink, Market President. "We are fortunate to have him join our team."