Fun Fest 2019 (Kingsport, TN)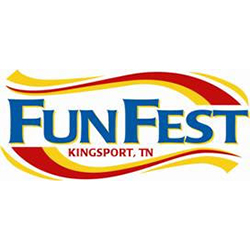 HomeTrust Bank is proud to once again be sponsoring Fun Fest in Kingsport, TN.
Each year since 1981, Fun Fest has brought the community family-oriented, summertime fun. There are approximately 130 freestanding events at over 50 locations throughout town. These cover special interest activities from skate boarding to square dancing. Active hands-on play is available at Kids' Central during weekdays and even the Senior Center shows off its programs with an open house. For more information about this year's event visit the Fun Fest website.