Fire Service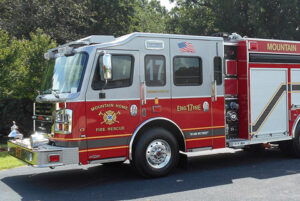 The increasing need for fire service, apparatus, equipment, and technology upgrades demand departments find specialized finance programs to acquire both new, custom, and refurbished fire apparatus.
Fire truck finance and more
New fire truck finance
Used or refurbished fire truck finance
Fire station finance tailored for new construction or upgrade
Communications Equipment such as alarms, antennas, base stations, mobile phones, phone systems, PSA systems, radios, towers, satellite dishes, and more
Almost any type of fire apparatus may qualify for municipal finance. Terms may be offered from two to ten years or more, depending on the useful life of the asset.
United Financial offers both volunteer and municipal departments special programs providing a full range of emergency, maintenance and service vehicles, equipment and structures.
Finance your fire department's next equipment upgrade with us today.